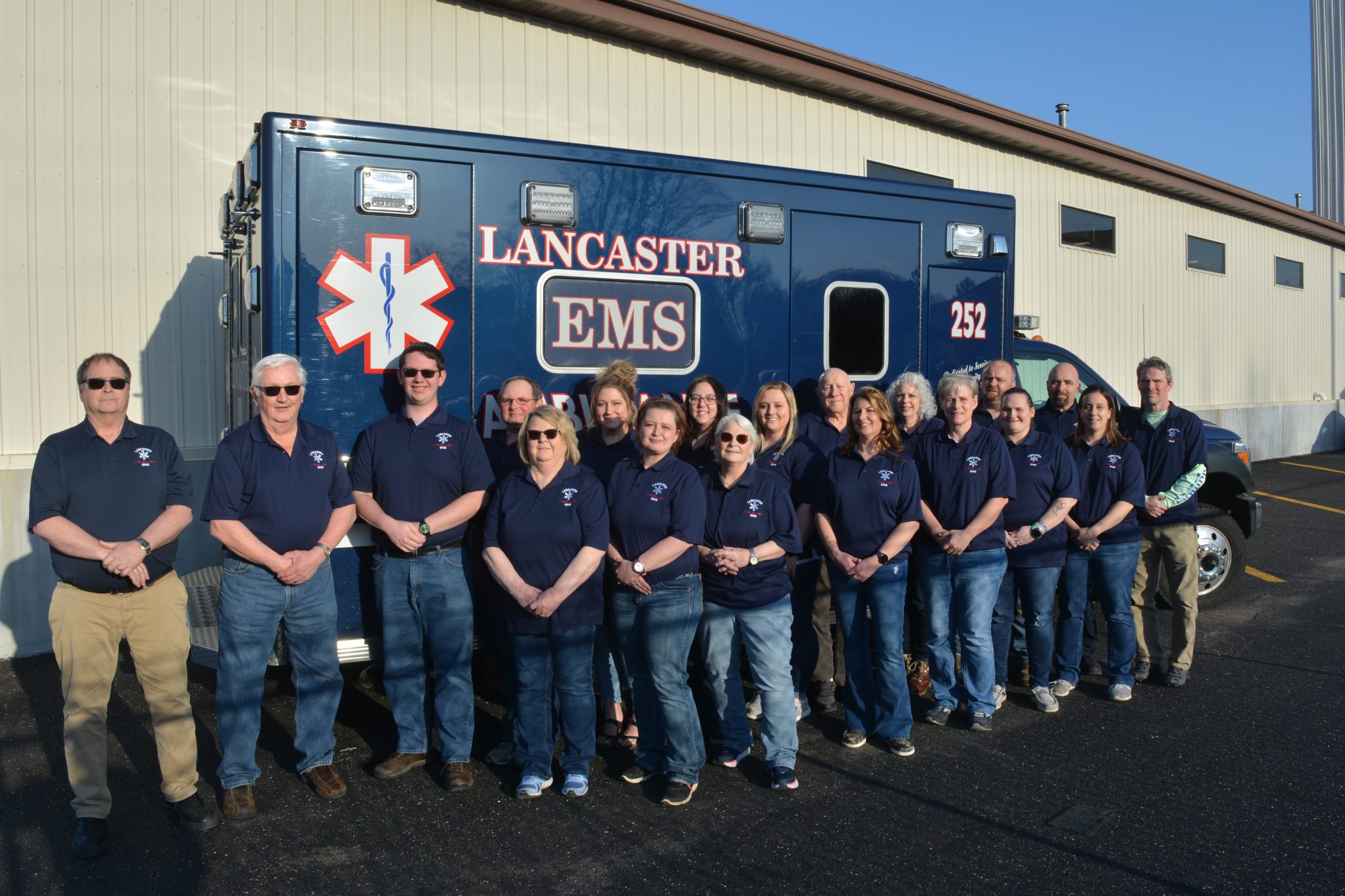 Lancaster EMS has served the residents of Lancaster and the surrounding community since 1944.
Lancaster EMS is staffed by Volunteers and responds to approximately 850 calls for assistance per year. We operate three ambulances at the EMT-B level with flex staffing to provide Basic and Advanced Life Support for the City of Lancaster and parts or all of North Lancaster, South Lancaster, Beetown, Ellenboro, Little Grant, and Liberty Townships. An ambulance is staffed 24 hours a day, 7 days a week by on-call LEMS volunteers, who strive to provide the best possible emergency medical care to the residents and visitors of our community. Lancaster EMS is a non-profit organization. We receive no tax money and operate on donations and insurance billing. The City of Lancaster provides our station and insurance.
In addition to providing emergency ambulance service to the community, Lancaster EMS also covers many of our area's special events including parades, football games, rodeos, festivals, and other events. We also provide inter-facility transportation from Grant Regional Hospital to a number of specialty care destinations in Madison, Dubuque, La Crosse and other communities.
We are a paid-per-call volunteer service. Our members do not receive reimbursement for on-call time, meetings, apparatus maintenance, or for training, but receive a stipend for each medical call or inter-facility transfer taken. The stipend helps our volunteers with time missed from work, and to cover the cost of clothing, boots, equipment, and other expenses associated with their service to the community.
PO Box 293 Lancaster, WI 53813